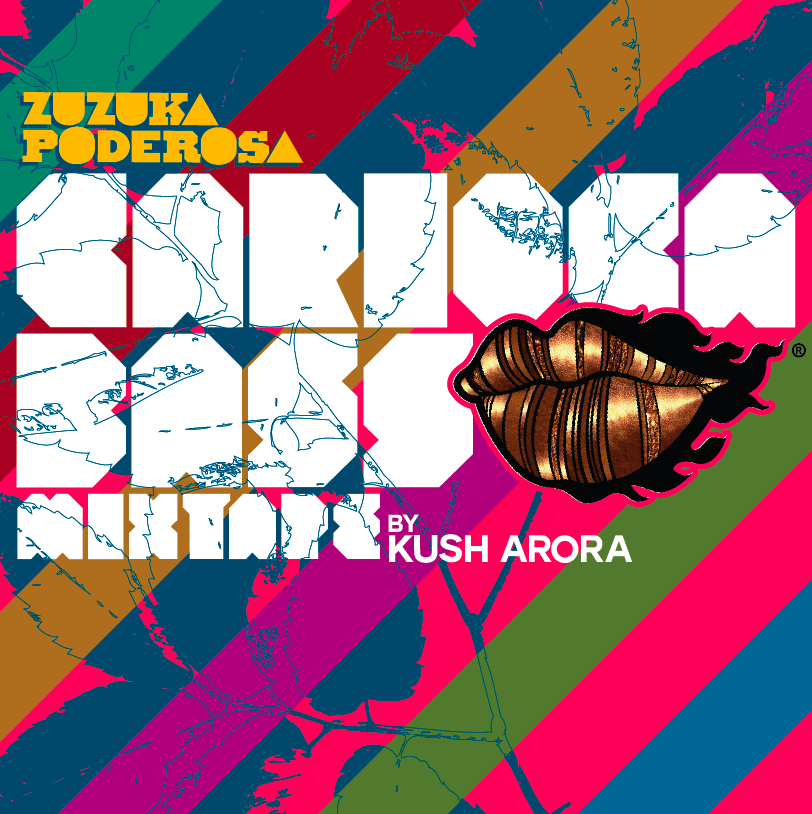 Zuzuka Poderosa
and Kush Arora have just dropped a new mixtape on us featuring a crew of guest spots including DJ Edgar, Sany Pitbull, Stereotyp, Jumping Back Slash, as well as tracks from the likes Spoek Mathambo, Los Rakas, Dizzy Wright, Poirier, 5kin and Bone5, Gnucci Banana and bunch more. It might the hottest thing dropped this winter thus far with heavy slabs of club-ready tropical beats bursting at ever second. Chalk one up for pan-genre Latin bass music.
In case you are unfamiliar with the Brazilian-born Zuzuka Poderosa, it about time you made some formal introductions. After growing up in Rio, Poderosa has been making a name for herself over the past couple years in NYC. Her style has been christened as Carioca Bass music which is lands somewhere between ghettotech, baile funk, Bmore gutter music and a bunch of other electronically-fueled bass-heavy club banging styles.
This mixtape hits hard and includes what reads like a "who's who" of the loosely defined "Tropical Bass" movement.
Grab it below:
- Saxon Baird